Posted on Friday 31st January 2020 at 11:03 am by SH (Editor)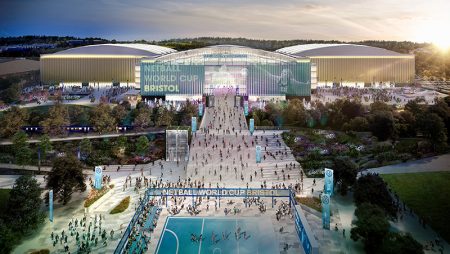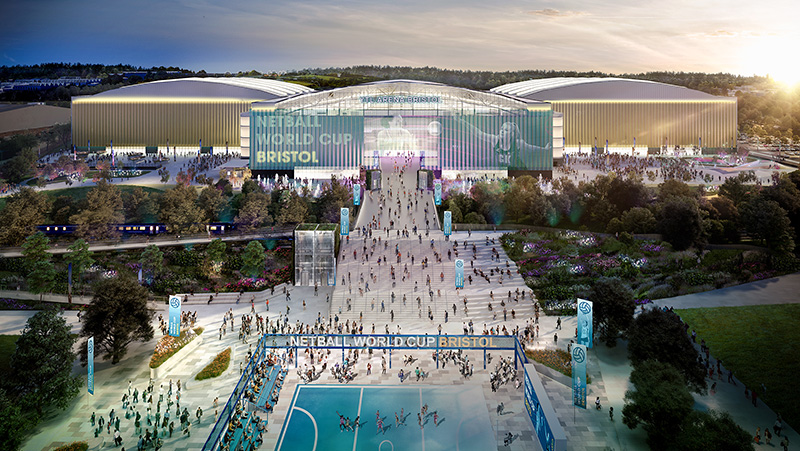 The company behind the redevelopment of the former Filton Airfield has submitted plans to create the UK's third biggest entertainment arena complex within three redundant hangars on the site.
YTL Developments (UK) Ltd has submitted a suite of four planning applications to Bristol City Council and South Gloucestershire Council – proposing a repurposing of the enormous Brabazon Hangars, the construction of a pedestrian bridge over the adjacent railway line, the provision of a temporary car park for 2,000 vehicles and highway improvements to allow access for service vehicles.
The developer says the new complex will create more than 500 new jobs and inject £1.5 billion into the local economy over 25 years.
Managing director of YTL Arena Complex, Andrew Billingham, said:
"YTL's commitment is demonstrated as we submit our exciting plans to deliver a 100 percent privately funded entertainment complex for Bristol. It uses the 28,000sqm floorspace of all three hangars to create something unique in the south west: an arena, exhibition and leisure space all under one roof."
Three venues in one
The arena will be in the Central Hangar and with 17,080 capacity, it will be the third largest in the UK after Manchester and the O2. The East Hangar will house a new Festival Hall, a flat floor event space for conventions, exhibitions and working in tandem with the arena to attract large scale events. The West Hangar, The Hub, will be a place to eat, work and play, with leisure facilities, food and drink and home to small or start-up businesses.
Mr Billingham continued:
"We're building much more than just an arena – it's a 365-day entertainment destination inside the iconic Brabazon Hangars that will create new jobs, bring new business to the region and enhance Bristol's position as a leading European city."

"Sustainability is a key focus. Our plans include zero waste to landfill, harvesting rainwater and installing solar panels on the vast roof area. By repurposing the existing hangars, the proposals will save more than 18,600 tonnes of carbon emissions alone. The development of a landscape strategy will be sympathetic to the local surroundings and the approved former Filton Airfield scheme."
More: Up to 80% of visitors are expected to travel by private car »