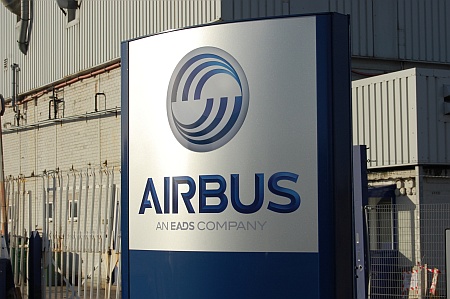 The Airbus site at Filton is in line for a share of 600 jobs that the European aircraft manufacturer has promised to create in the UK this year.
But the company has also warned UK suppliers that they needed to maintain competitive pricing in order to ensure continued work.
The company said Britain's GKN Aerspace, which also has a base at Filton, recently lost out on a contract to a Korean rival, KAI, because it was not competitive enough. Tom Enders, Airbus's chief executive, said the bid for work on wings for the A320 jet was won by Korea Aerospace Industries because it made a cheaper pitch.
Speaking in Hamburg at the annual press conference for Airbus's parent group, EADS, Enders said:
"This company needs to reduce costs. We need to internationalise further. It is not a signal that we are withdrawing from the UK. That is nonsense."
According to some reports, 800 jobs would have been created in Filton if GKN had won the contract.
Airbus recently reported that it had achieved record order and delivery numbers in 2011, spurred by demand for its A320neo jet, which offers cheaper fuel costs on short-haul routes. Of the 1,367 net new commercial orders, 1,226 are for the neo, which has a new and more fuel efficient engine than its predecessors.