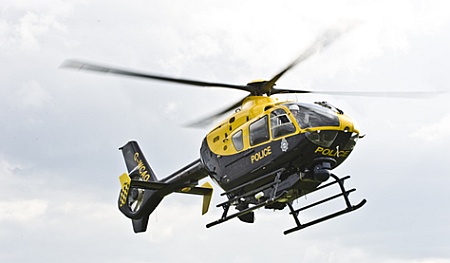 Avon and Somerset Police have confirmed that a police helicopter will continue to be based at Filton Airfield when the new National Police Air Service is launched.
In October 2012, the National Police Air Service will begin adopting responsibility for police air operations from individual forces to the new service.
In July 2013, Avon and Somerset will become part of the south-west region of the National Police Air Service. The move will create a national, borderless service which will ensure there is flexible, effective coverage for both urban and rural areas.
In recent months discussions have been underway with the National Police Air Service and other local forces about where the regional base will be for a police helicopter. Despite earlier fears that it might be moved to RAF Colerne in Wiltshire, it has now been agreed that Filton airfield will provide the best operational base for the police helicopter.
Making the announcement, Assistant Chief Constable Rod Hansen said:
"I am pleased to confirm that the police helicopter will be based at Filton. There are sound operational reasons for using Filton as a base and I am confident that we will continue to have a fast, reliable and effective air service in Avon and Somerset and the wider region."
Plans for the National Police Air Service were announced in October 2010 and will allow police forces across England and Wales to save around £15m a year. Currently there are 30 police air bases serving 32 aircraft but under the plan there will be 22 bases each hosting air support. Recently West Yorkshire Police Authority agreed to become the lead force for the National Police Air Service.
The new service brings an added benefit of offering multiple aircraft able to respond over the force area whereas in the past this was rarely possible.
Source: Press release from Avon and Somerset Police
Related links: