A petition to restore a full daytime bus service to the Church Road and Conygre Road areas of Filton has attracted 300 signatures and supporters are hopeful of hitting 500 by the end of the month.
The hourly 71 and 72 service that previously served the area was axed in September 2011 when First Group withdrew buses on the route.
The withdrawal of the services created a storm of protest when it was announced last summer, culminating in heated exchanges at a well-attended meeting of the Southern Brooks Area Forum at Filton Community Centre on 30th August.
Wessex Connect stepped in to run a "replacement" service, the U8, but that no longer serves Church Road or Conygre Road and makes just six journeys a day. Four of those journeys (heading towards the city centre) run before 8am and the other two between 5pm and 6pm (heading out of Bristol).
The re-routing of the service and lack of mid-day journeys mean that elderly residents can no longer access the post office and other shops and services at Church Road, say protesters.
The U8 is itself currently under threat, after Wessex Connect said it intended to discontinue the service because, it says, it is not commercially viable.
South Gloucestershire Council has been subsidising the U8 since 20th May 2012 and says it is hopeful that a commercial service can be restored from September.
The petition to restore the 71 and 72 services was promoted on the Friends of Conygre House stall at the recent Filton Festival.
Anyone interested in signing the petition is invited to contact any of the Friends' Committee members.
The petition will also be available to sign at the Conygre House BBQ Fun Day on Saturday 21st July (12pn to 4pm).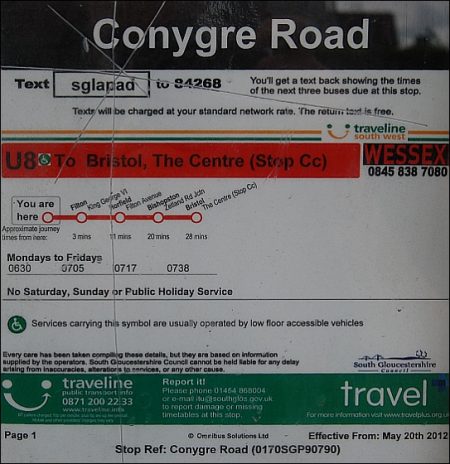 Photo 1: Unused bus shelter at the Church Road shops.
Photo 2: Bus timetable at the Conygre Road bus stop on Filton Avenue, showing just four early morning city bound journeys per day.
Related links: