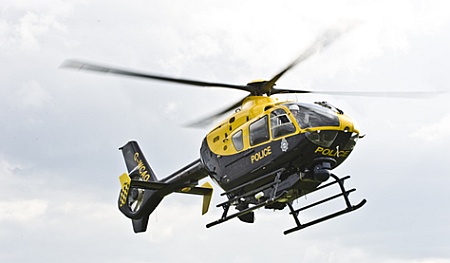 Avon and Somerset Police Authority has today signed an agreement with the new National Police Air Service (NPAS) after months of hard negotiations.
Members of the Police Authority have been trying to agree a deal since last December to ensure Avon and Somerset's helicopter remains in Filton, the police receive at least 700 operational hours a year and a better price for additional flying hours. Finally all their demands have been met.
Under the new initiative, police air support will cost around 14 per cent less than the current cost of the provision, about £1.3 million each year. In addition, the Authority will benefit from the national provision of new and replacement aircraft, saving at least 50 per cent of the planned capital costs over the next 10 years.
Police Authority Chair Dr Peter Heffer said:
"The Authority and the Constabulary have been working hard to get this deal. I am pleased that NPAS has finally recognised the operational need of this area and the geography and distances involved. Under the new system we will also have, as of right, the national air service to assist us, if we require it. We are satisfied with the result and the savings."
NPAS is being introduced transitionally across the UK, with the South East region already live. The roll out will be complete by 2015 and there will be additional emergency helicopter cover via the NPAS despatch centre if it is required.
Source: Press release from Avon and Somerset Police Authority