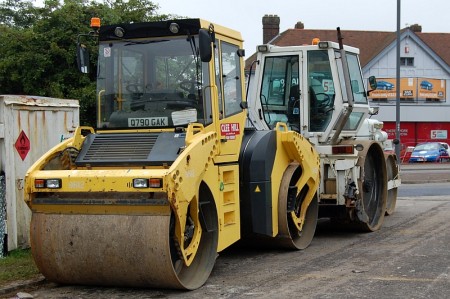 A section of Filton's Station Road is to be resurfaced after the Southern Brooks Area Forum agreed it should be made a priority in South Gloucestershire Council's highways maintenance programme for 2013/14.
Councillors on the Area Forum, which covers Bradley Stoke, Filton, Frenchay, Stoke Park, Patchway, Stoke Gifford and Winterbourne, were given £60,000 to allocate to maintenance schemes in their area and the Station Road project was one of seven chosen from a list of 43 candidates.
The projected cost of all the schemes under consideration amounted to nearly £600k, with individual costs ranging from £1,020 to £52,800.
The section of Station Road between the A38 Gloucester Road North and the Conygre Road junction will be repaired with a micro-asphalt treatment, in which a thin layer of bitumen emulsion macadam is machine laid on top of the existing surface.
The Station Road scheme had been assigned a lower priority than two more expensive candidate schemes in Patchway but Councillors argued that those schemes should be done out of the Council's main budget rather than the Area Forum's.
Councillors also allocated £7,200 to repair the footpath in Rodney Crescent (off Boverton Road) using a slurry seal treatment, in which a thin layer of slurry emulsion is laid on the existing surface to seal cracks and restore texture.
Other schemes granted funding at the meeting included three in the Stoke Gifford ward and one each in the Winterbourne and Frenchay & Stoke Park wards.
Photo: Road rollers parked in a lay-by off the A38 Gloucester Road in Patchway. [©Patchway Journal]
The Council's main highways maintenance programme for 2011/12 included schemes in Southmead Road, Filton Avenue and Dunkeld Avenue.
The main programme for 2012/13, approved earlier this year, includes footway resurfacing in Braemar Crescent (£4,500), Northville Road (between Gloucester Road North and Filton Avenue, £12,600), Filton Avenue (between the City of Bristol boundary and the Bulldog pub, £3,900) and the public footpath between Brabazon Road and Fourth Avenue (£2,100).
The remaining 36 schemes on the Area Forum's list will now be considered for inclusion in the Council's main highways maintenance programme for 2014/15.
More info: List of schemes considered by the Area Forum (SGC) [PDF]