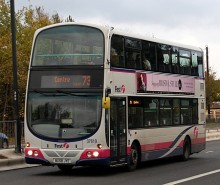 A report on the feasibility of constructing a bus link between Filton Avenue and Filton Abbey Wood Station via Nutfield Grove is to be published by South Gloucestershire Council (SGC) in April.
The news was revealed in reply to a question tabled at a recent SGC Planning, transport and Strategic Environment Committee meeting by Filton District Councillor Roger Hutchinson.
Chris Sane, Head of Transport and Strategic Planning, explained:
"Earlier this year, the Council committed within its Capital Programme to undertake a some feasibility work to determine the potential costs involved in improving bus access to the station so that potential funding streams can be identified if possible in the future. Therefore, we are currently preparing a feasibility design and detailed cost estimate for the construction of a bus link between Filton Avenue and Abbey Wood Station via Nutfield Grove. The design and cost estimate are programmed to be completed by the end of March 2013 and the findings will be reported in April 2013."
Cllr Hutchinson also asked for feedback and information about whether the bus lane on Filton Avenue is working effectively. He was told:
"The bus lane on Filton Avenue was implemented as part of the Greater Bristol Bus Network in order to improve the reliability of services. The bus lane is used and supported by both Wessex and First Group whose services use the bus lane. Through officer observation the bus lane appears to be working successfully although we are aware that there is some abuse of the lane reported by First buses (car drivers using sections of the bus lane). We are currently investigating options for assessing and overcoming this issue."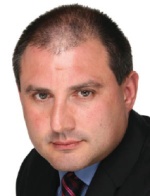 Meanwhile, local MP Jack Lopresti has met with David Wood, ex-railwayman and well known Bristol Post transport columnist, and Martin Garrett of Transport For Greater Bristol, to discuss their suggestions for improvements to facilities at Abbey Wood Station.
Mr Lopresti said:
"I am keen to promote the use of rail for the many commuters working close to Abbey Wood Station and most interested to hear the ideas put forward at our meeting. Better facilities would have a positive outcome for local residents as well as rail users and I hope to be discussing this with the [Transport] Minister very shortly."
Mr Lopresti also recently voiced his support for implementing a full Henbury Loop passenger line (rather than the 'spur' that is currently proposed), which he says would bring "huge benefits for the local rail infrastructure in north Bristol".
Related link: Public Transport in Filton (The Journal)