Posted on Friday 13th February 2015 at 10:45 am by SH (Editor)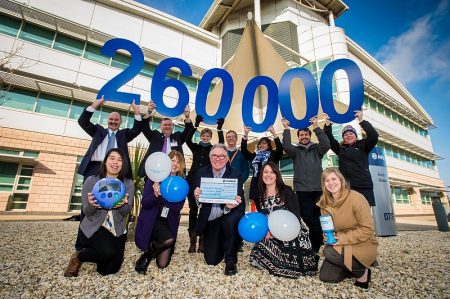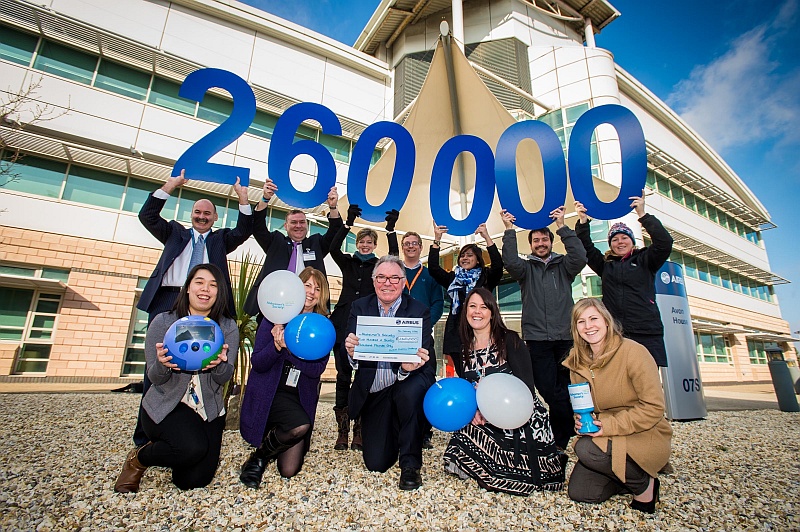 Employees at the two UK Airbus sites in Filton and Broughton have walked, cycled, baked, climbed and dressed up to raise more than £260,000 for official charity partner Alzheimer's Society.
The final figure was revealed at the end of the two-year partnership and Alzheimer's Society will use the money raised to provide more local care and services to people living with Dementia. The charities that Airbus enter fundraising partnerships with are proposed and voted for by employees every two years.
In addition to the amount raised for Alzheimer's Society, a further £160,000 was raised over the two year period for a range of charities of individuals' choice.
UK Charity Partnership Manager Phil McGraa said:
"Once again, the teams at Filton and Broughton have worked flat out to raise impressive sums for good causes and I want to say a big thank you to everyone who made this possible."

"What the total doesn't reflect is the work done by Airbus employees to support people living with Alzheimer's in the local communities through involvement days. These activities can vary from gardening to giving rooms a makeover and they really make a difference."
More: Partnership has also helped launch new dementia cafés »